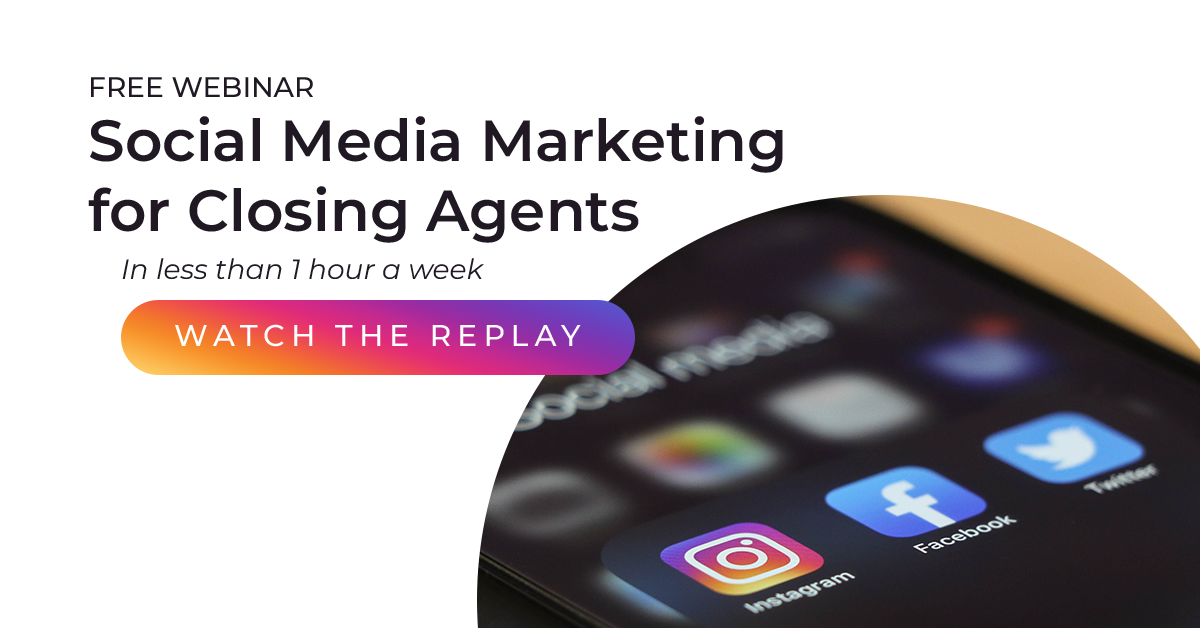 Social Media Marketing for Closing Agents
In Less Than One Hour A Week
As a busy real estate or title professional, creating a presence online is most likely on the bottom of your daily to-do list. Still, growing your title or real estate business in the age of social media means learning how to use it to your advantage.
Join us with Dean Collura from TitleTap in this webinar replay:
What to post on social media
How to prioritize the right social media channels
What tools make social media marketing a breeze
How to work social media into your busy weekly schedule
About the Guest Speaker:
Dean Collura is CEO & Co-founder of TitleTap, a marketing company helping title companies and real estate law firms create a secure and compliant digital presence. Dean has more than ten years of title and real estate experience and specializes in creating websites and marketing strategies for the title industry. Find success by making it easier for clients to find you online!
Sign up to watch the replay!