The Ultimate Guide to Association Estoppels and HOA Resale Certificates
Learn how to prepare for the growth of HOAs and COAs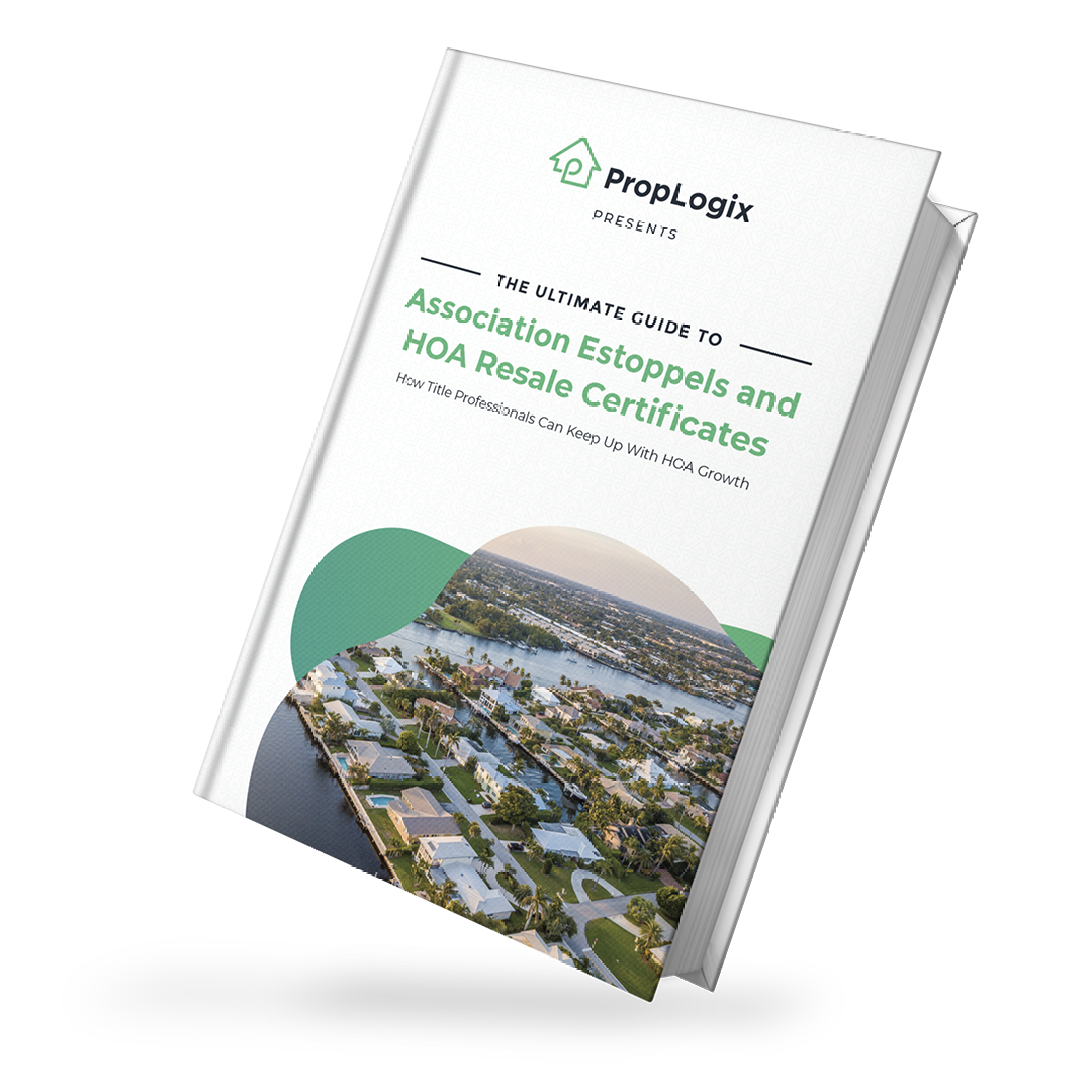 Download this guide to learn more about estoppels, HOA resale certificates, and their growing importance in the title industry.

You'll find answers to questions like:
What is an estoppel?
What does an estoppel include?
Why are estoppels important to have?
What is the process for obtaining an estoppel or HOA resale certificate?
The guide will also show you some of the most important statistics about the growing presence of association-managed communities in the country.
Learn how to prepare when contacting an association for an estoppel or HOA resale certificate and what questions you need to be asking.