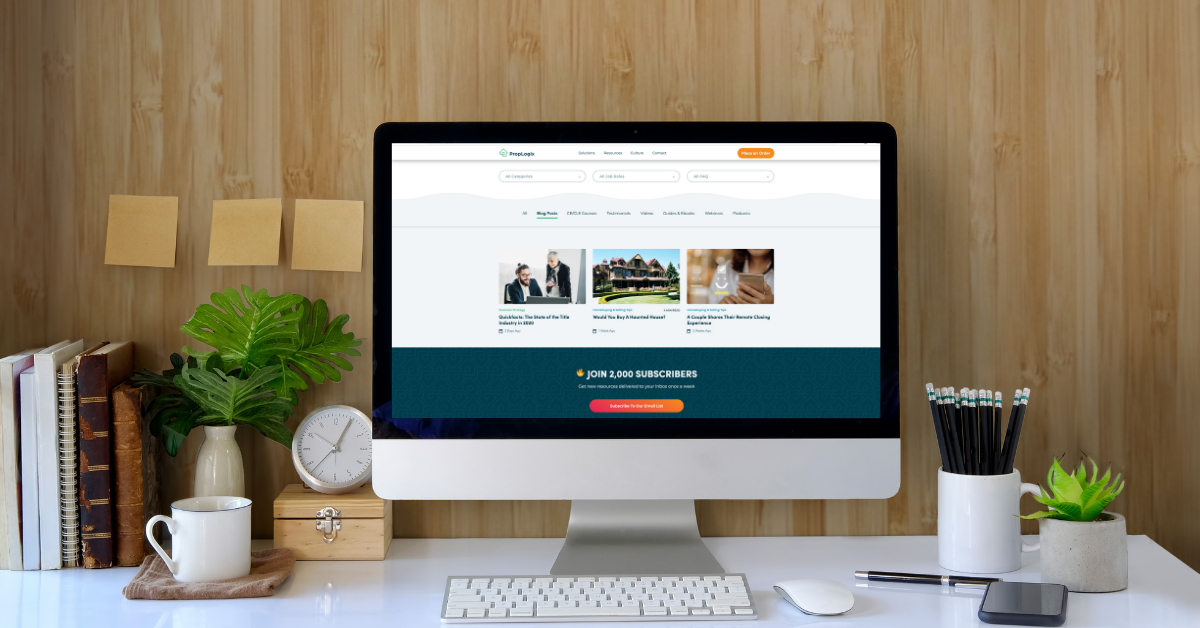 Get awesome content to your inbox.
Subscribe to the PropLogix blog and start getting the latest news, tips, and info on real estate due diligence and beyond. If you're a title agent, agent-attorney, or real estate agent, you'll find our blog is packed with helpful insight and resources to share with your network, help with marketing, and entertain and educate you and your customers.
Check out some of our most popular posts:
Fill our the form to join the thousands of learning-obsessed title and real estate professionals who read our blog!
Sign up for weekly notifications!